Competition or fun? A question that is becoming ever more revolving around games, and the limelight set brightly upon them. It may seem from the border that games have become more and more competitive over the years, and less about genuinely enjoying the game in front of you. Honestly, games have consistently expended and built competition. Historically, games have pushed the battle for skill and dominance, even when the arcade hall was the only place and all the way to board games being produced on the basis to beat your 'friends and family.' So clinically is the enjoyment for the game or the hunger for skill and competition?
Personally I've always loved games. There is a voice within me that enthusiastically convinces me that I have always played games for their content and value as a theatrical master piece. Truly I believe this voice. Thoroughly, I believe at points I play games for their sensational graphics or single player routine. Without even thinking of my skill level, or how good I may be at the game after countless hours of sitting alone with no thought of the outside world; or my own extradition through gaming.
Through the use of hindsight I understand and relive my naivety. The fact that no matter how many lonely hours I spent playing a game, a completion was not solely a personal achievement. Beyond that, its a metaphorical realization that, I could not wait to boast to my friends how quickly I beat the game, or how I defeated the unprecedented level we had all spoke about struggling upon. This would develop into the thought of wishing you could play with your friends. Even taking turns, failure after failure, the singular idea that both of you trying to beat the same level, gave a certain feel of skill that, personally could not be gained, but just wished.
However, I think I can argue with myself once again. I know I'm very indecisive, but really was it the competition that made us enjoy playing together so much? Or was it simply just fun? The laughter and enjoyment you both shared through the game, and the actual game just being truly sensational, no matter how many times skill or ability was mentioned, it was matched by the rendition of the spectacular graphics, each time, or the unbelievable content within a mission, as you would replay, and replay just to continuously regain the enjoyment. I think the main argument for this was that no matter the victor, it would end with laughter and never tears, no matter your skill you will enjoy a game if it is good.
This is where I think games have changed with time. The absolutely massive multiplayer scene has completely revamped games, for good and bad. The definite fact that a lot of players do not enjoy losing and play games for victory. Yes, I understand outplaying an opponent is a feeling that just cant be achieved else where but when did we forget the main objective was to enjoy a game? That we dont have to thrive to become the next Faker, or FAZE member, but just have fun, the intended purpose of a game. Instead of flaming after a loss, simply processing the fact that you enjoyed playing no matter the outcome.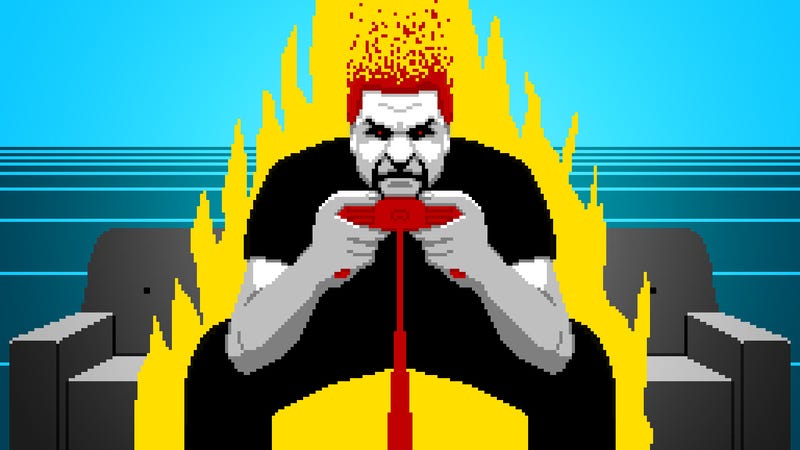 I get it, it's hard sometimes, but games were made to be frustrating, addicting, and sometimes tedious with loss after loss. But the enjoyment is what drives you to continue after each loss, and continuing until completion. Where as competitive gaming has changed so much that, if we cannot emulate a pro, we give up dramatically and lose that sense of determination. I think my main message of this article has changed, I wanted to look into the understanding of competition or fun? But I struggle to stray away from the fact that I am angered by people just not enjoying games they're playing, despite graphics and content being consistently improved, if we all just remembered the joy games bring, then maybe communities would not be so toxic? People would get along. We would be happier and friendlier as a gaming community.
Let me know your thoughts,
Thank you.