Microsoft has made it clear since the launch of the Xbox One that they will be focusing their efforts on strictly video games for the console. Head of Xbox Phil Spencer has even Tweeted, "it might be our best first-party content year ever", a statement that proves true for Xbox One's 2015 holiday season. Microsoft has such a stacked roster of games this holiday season, it delayed Remedy's Quantum Break to allow it some breathing room in early 2016. But the real question a month away from E3 remains this, what will Microsoft's presentation reveal to us? That answer quite simply, a lot.
If last year's Microsoft conference offered us a glimpse at what's to come, Microsoft will be showing off nothing but games this year, and a lot of them. For starters, we can pretty much say with absolute certainty Microsoft will be showing off a bit of its 2015 holiday lineup. These games would include Rise of the Tomb Raider, Forza Motorsport 6 and Halo 5: Guardians, all featured in live gameplay demos at the conference. While many remain excited to see these games in action, it's the potential for unannounced games that have many gamers and journalists a-like very intrigued.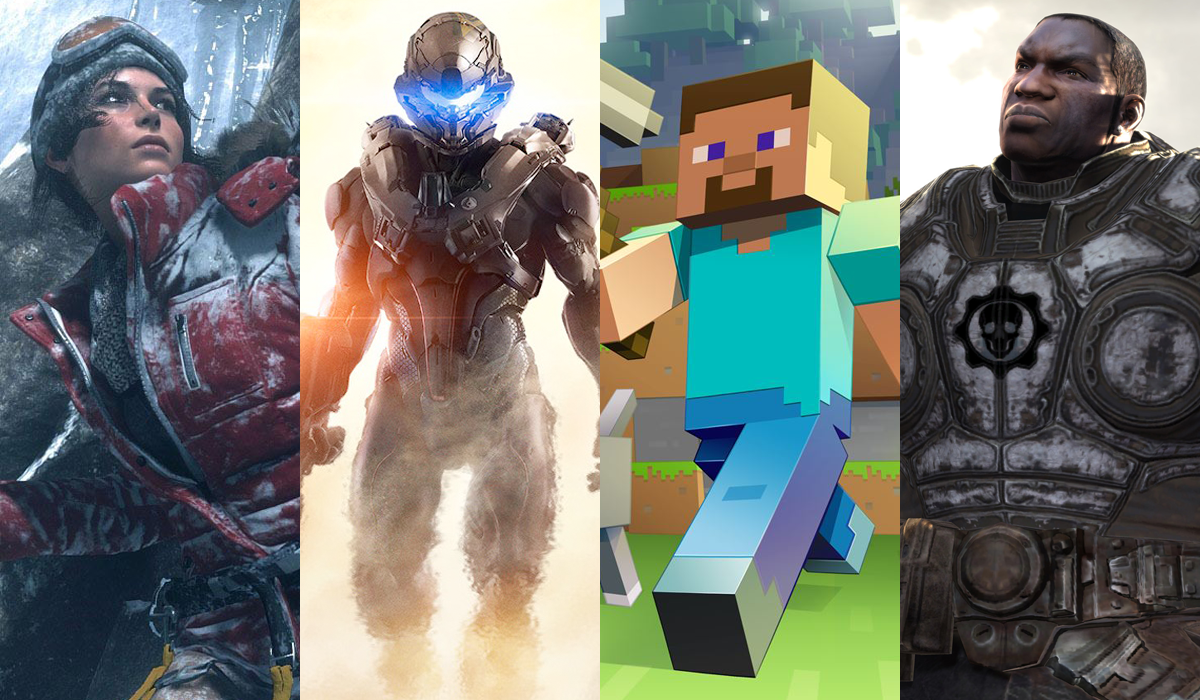 Microsoft has already confirmed Black Tusk's Gears of War will make the show, but to what capacity? I believe Microsoft will open with a trailer for Black Tusk's Gears of War before revealing a Gears of War collection for Xbox One. As of recent, images and video have surfaced of the original Gears of War remastered for Xbox One. Those items have since been taken down, and the culprits who leaked them have been dealt with by Microsoft. This Gears of War collection will most likely launch early 2016 with Black Tusk's Gears of War scheduled for sometime holiday 2016.
Gears of War isn't the only high profile title coming to Microsoft's conference, though. Everyone's favorite studio RARE has been working on something as well, but what? There's more than one possibility here, and I believe Microsoft and RARE will be announcing both at this year's E3. Not only will RARE be developing a new Battletoads game for Xbox One, but they will remaster all of the original Battletoads games as well. That's not all, though. RARE will also be working on a brand new Banjo Kazooie game, one that brings the series back to its open-world roots. Both games will be worked on simultaneously and release sometime in 2016, along with the Battletoads HD collection. This may finally be the year RARE returns.
If all of these games haven't put you into a nostalgic shock, Microsoft will continue to unload more, and more games. I believe Microsoft will reveal another jam-packed [email protected] trailer showcasing even more upcoming [email protected] games. Microsoft will then show off a live gameplay demo of Cuphead, one of [email protected]'s more anticipated titles, and announce it will be releasing just a couple weeks, maybe even days away. Microsoft will close out this [email protected] segment with a release date for Below and perhaps even reveal its inclusion with their Games With Gold program for Xbox One.
Microsoft won't be finished just yet. Remedy will take the stage to demo more of their newest ip, Quantum Break. After a small trailer of the game, an official release date will be revealed along with the confirmation of an Alan Wake remaster as a preorder bonus. Microsoft will then demo yet another exclusive, Crackdown. The demo will end with a gameplay trailer and an official release date for sometime in the middle of 2016. Lastly, Microsoft will close out their presentation with a trailer for a brand new ip, something completely different than their current exclusives. The game will be one of Microsoft's key exclusives heading into the future of the Xbox One.
Microsoft will head up against some stiff competition at this year's E3. Along with some other games like Call of Duty Black Ops 3 and Scalebound, Microsoft will likely speak on the inclusion of Xbox Live in Windows 10 and perhaps some of the Xbox One's future updates. This will be a big year for Microsoft at E3. There will undoubtedly be a ton of content and surprises for all of us to witness on June 15th – 9:30am PT / 12:30pm ET.