Horror – an intense feeling of fear, shock, or disgust. This could define a plethora of games released over the last decade, but in some ways, it doesn't. Dead Space offered up some good scares, but the general tone and scale made it more of an action title. Consider for a second what made games like Silent Hill scary. The constant eerie sensation you got from wandering the misty streets was called fear. Not to be confused with F.E.A.R. which like Dead Space, used horror as an underlying theme. But what makes scary games scary, and why have they come back with such a vengeance?
Picture you're in a cluttered, abandoned insane asylum. You're slowly making your way down a long, dark stretch of hallway, lightning your only source of light. Thunder explodes above your head with a fury. You're nervous, but you don't know why; you know there's nothing there. You're being scared by certainty, or lack there of. Nothing's 100% certain in this world. You can't be sure there's anything in that darkness. You can't be certain there isn't an entity or a presence in that hallway. The uncertainty terrifies people. It's the not knowing.
Horror games have capitalized recently over the not knowing. For example, I spent hours playing through P.T. the new playable teaser for Silent Hills. In most cases, what scared me about that game wasn't Lisa, or the crying fetus baby, it was the uncertainty. The uncertainty that, at any moment, someone or something would jump out at me. For most of my two to three hours of gameplay, nothing happened. I continued to walk through that same apartment over, and over again. Gradually, things would change, but things would also stay the same. The unpredictability of every pass through made the game scary, the fact that I was also trying to solve a puzzle made it even more so. And that's what makes the game work as a horror title, the solving puzzles aspect; it's really quite ingenious. By giving the game a large emphasis on puzzle solving, you make it a necessity to pay close attention to every detail, lowering your guard. That's what makes a horror game, a horror game.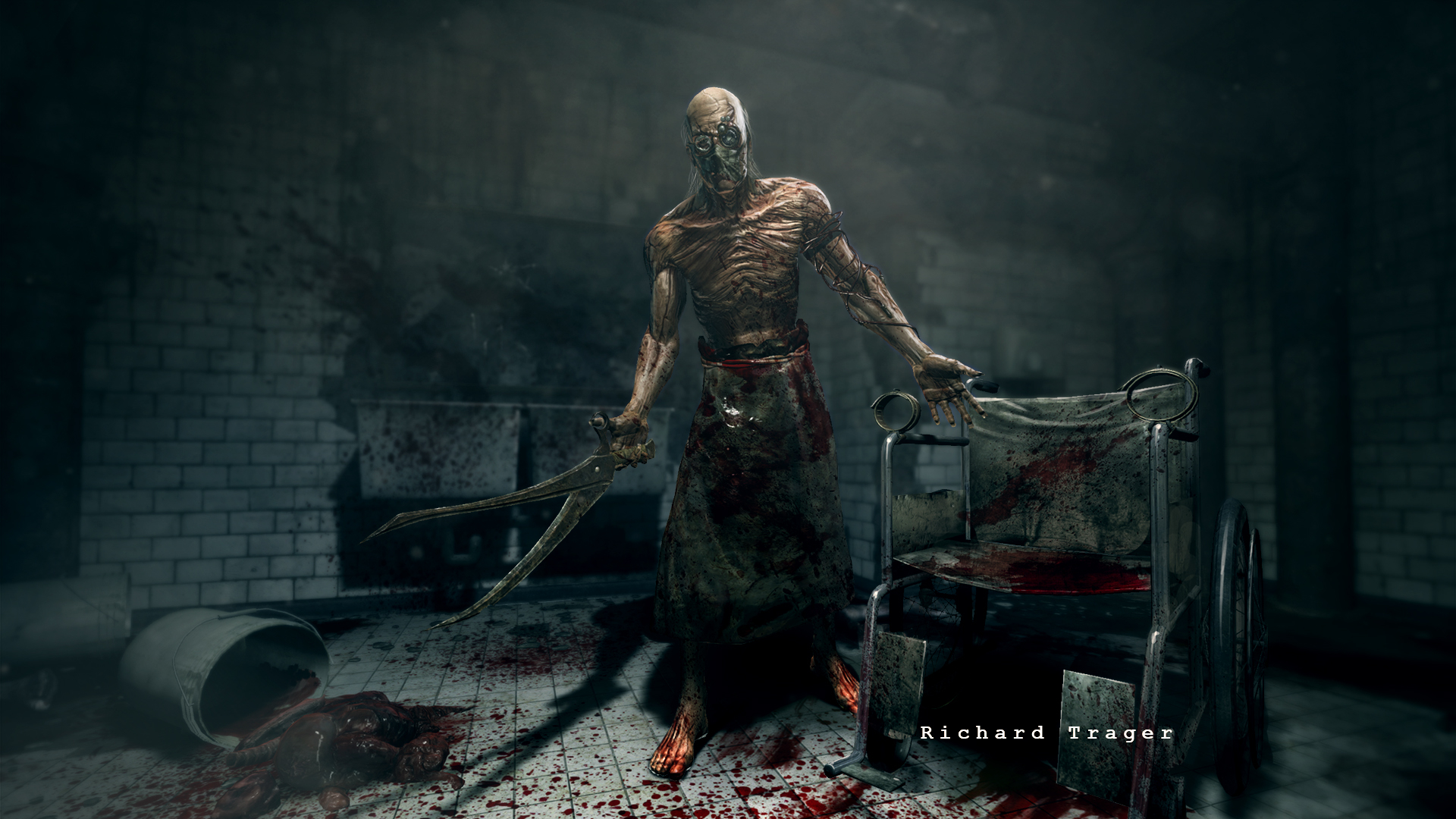 Outlast, Alien: Isolation, Slender, Amnesia: A Machine For Pigs, and Silent Hills; what do they all have in common? They're all from the point-of-view of the main character. Third person horror games have their place in the genre, but don't offer the tension first person games offer. You're unable to see around you, behind you, or on either side. You can only see what's in front. This means that if something happened to be behind you, you wouldn't know it unless you turned to look, increasing the tension tenfold. These factors on their own make a scary game. Put them all together well, you may want to invest in some new underwear. But before you do, there's something else those games have in common. You can't fight back.
Outlast, Amnesia, and Slender all have in common the fact that you're unable to fight what ever's haunting/chasing you. In all of these games, including Alien: Isolation, you're encouraged to hide from your attacker rather than take em on. If you noticed I didn't include Silent Hills it's because there's not enough known about this portion of the game. Sure, we can deduce from the p.t. (playable teaser) that it will be a first person, puzzle game. What we can't determine at the moment is whether or not the entire game will follow this style of play. Alien: Isolation changes things up with this formula. You're encouraged to hide from the Alien, but you could engage others with force and you could also distract the Alien using the stuff at your disposal. For the most part though, in all of the games I've mentioned, you're vulnerable to what's around you more so than anything.
Regardless of what makes a horror game, it seems we have found ourselves in a new, dawning age of the horror genre. Silent Hills, Outlast, Amnesia, Alien: Isolation, Until Dawn, The Evil Within, Slender and many others on the PC lead the way. It looks like the PS4 and Xbox One have aided in this resurgence of horror video games. Hopefully it continues and these games get scarier than the last. Nothing makes a puzzle game more intriguing than the fact that something may be watching you complete it. Hey, who knows, something may even be sitting next to you while you play.