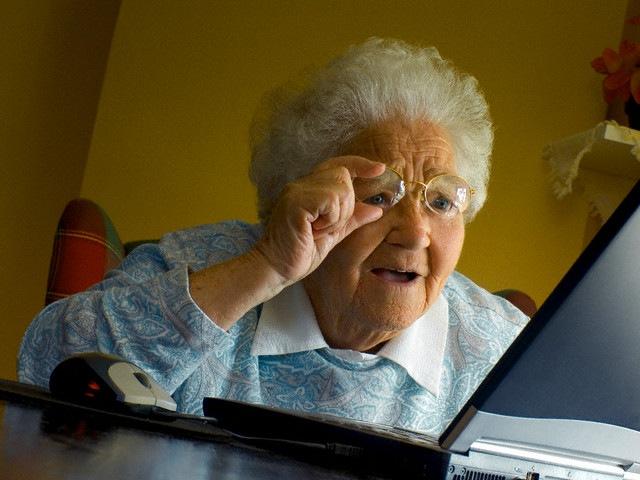 Have you ever played a video game while family was around and your Uncle or Dad walks by and says something along the lines of "Wow that looks like real life!" or "That looks really complicated."? Have they ever then proceeded to tell you about how simple gaming was "back in their day"? Well I can relate! Today is Thursday and that means it's officially our first Retro Thursday! Throwback Thursday is a trend that's been popularized on social media sites such as Instagram and Twitter, but we wanted to take our own WTFGO! spin on the concept. A small team of us have decided that every Thursday we're gonna bring you a taste of the retro, starting today!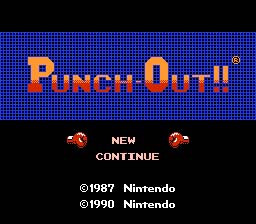 Today, I'll be telling you about a little game called Punch-Out!!
Punch-Out!! is one of those games that pretty much everyone has heard about but most people haven't really taken the time to try to go for the title. Interest in the game and its champion, Little Mac, have peeked recently due to his inclusion in the upcoming Super Smash Bros installment.
Some people may not see the appeal in playing retro games, especially an arcade fighter like Punch-Out!!, but trust me you'll find plenty of fun inside this ring! Because of technological limitations, video games had to be extremely simple, but that's the beauty of the art. Strip away all the extra movements, shed all the extraneous mechanics and what are you left with? You've got yourself a heavy weight contender that's well versed in the basics, and being on the NES means controls don't get much simpler than this. From the title screen, press start to play and you're immediately thrown into the ring.
Your first fight is against Glass Joe. This is basically the tutorial as it's nearly impossible to lose to Glass Joe. He gives you plenty of time once the fight starts to fiddle with the controls a bit (I know, eight buttons are quite the daunting scheme) and from there it's all about finding your rhythm. Speaking of rhythm, one of the coolest things about the punching mechanic is that it's rhythmic. The more rhythm you press the buttons with, the faster you throw your blows, a simple yet very satisfying thing you pick up on quickly. Pressing the left arrow makes you dodge left, and pressing right makes you dodge right. Press the down button and you block, and A and B are your punches. I also noticed, as I was quickly pressing the buttons to try and see what they all do, that pressing up did nothing, pressing start didn't pause the game and pressing select also did nothing. Pretty foolishly I ignored this initially but was still able to defeat Joe. He really knows how to take a punch. After Joe,  Von Kaiser steps into the ring. He presents much more of a challenge and I knew that just throwing jabs wouldn't be enough to beat him. I remembered that you could throw uppercuts as well, but I couldn't quite figure out how. That's when it hit me, or should I say, that's when Von Kaiser hit me. You see, without being able to attack him efficiently I started taking blows. I had to start dodging. I dodged left and I dodged right, but I had to get in a punch. One of the subtle beauties of Punch-Out!! is that each fighter has a tell. They basically give you a signal that says "I'm about to hit you so you should dodge right about… NOW" and then they swing. But, throw caution to the wind and you're rewarded! Punching an opponent at the right time when they show their tell awards you a star. Von Kaiser shakes his head and BAM! Give him an uppercut by holding up ( on the d-pad) while pressing a punch button. At this point I've got my full array of attacks down. I've got my dodges, my jabs, and now I've figured out how to uppercut. There was something particularly satisfying about figuring out that uppercut, even though it was so simple, and then using it to defeat Von Kaiser.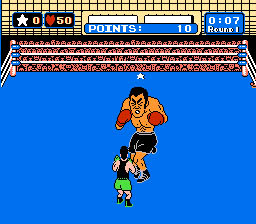 One of the key abilities that you have is actually the Star Punch. To use the Star Punch you have to get Stars. You do this by timing your punches perfectly as I mentioned above. Executing a Star Punch deals devastatingly unblockable damage to your opponent and can be a lifesaver in tough fights. For example, like your fight against Piston Honda and especially Bull Charge, against whom the Star Punch is absolutely vital. You can utilize the Star punch by pressing the Start button. This is something that actually took me a while to figure out because if you get hit you lose a star, if you get knocked down or the round ends you lose all your stars. Oh and you can only have three at a time. This made it pretty difficult for me to both maintain my stars and figure out how to use them. Another trick that I discovered by accident was that you can duck! Double tapping down will make Little Mac duck down to dodge a punch and is actually just a little bit faster than dodging to the side.
This isn't a walk through though, so I'm not going to cover how to defeat each opponent here. Besides, I feel like figuring out how to defeat each fighter is probably the most satisfying aspect of this old school game. With so few controls, the game quickly becomes about identifying patterns in your opponents and refining your own skills in order to exploit them. But any Punch-Out!! fan will tell you that you're never truly alone! Your cornerman and coach Doc Louis always gives you encouraging words and even some small bits of advice between each round. These can range from simple things like "Keep your guard up!" and "Dodge his punch then counter with an uppercut!" to more entertaining things like "Dancin' like a fly, bite like a mosquito!"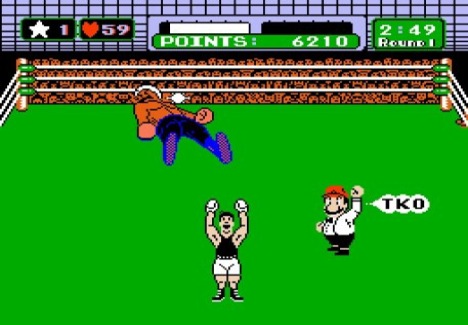 All in all, Punch-Out!! is the kind of game that any Video Game Enthusiast will love, no matter what your preference may be. It's got simple polished mechanics, a good difficulty curve and a satisfying pay off. It's a true test of your skills, and being able to say that you defeated Mike Tyson in the Dream Bout is well worth your time and effort! Even though this game is a Throwback, in my personal opinion, it's aged very well and definitely deserves to be called a classic. Without a doubt, Punch-Out!! is a heavy weight contender in the Throwback class.
I'm Christian Cole, thanks for reading!