At the Xbox conference there was a game-play trailer from the Metro series. Metro Exodus looks to take the franchise to a new level, especially on the graphics front. But it's more than just a pretty new game.
The Trailer
The preview starts off in the familiar place of the Russian Metro tunnels. After a brief run in with a creature, it takes us to the surface. This isn't a completely new place but it is greener, more lively nature. And then they take the gas mask off. For those unfamiliar with the series this is a big deal, the mask was essential for any moving on the surface. After the removal of the mask, there's a large pan of the environment using binoculars at one point. The character then moves into a small village. After a small stroll through the village, the character runs into a few dogs, and then a big mutant bear. A small skirmish happens followed by a zip-line ride to try and hop on a train.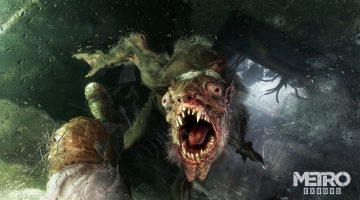 What does the trailer tell us?
We learn a few things from the trailer. First is that the franchise is determined to be a top runner in the graphics conversation. This game is pretty as hell. Next we learned that the world will be much bigger. With the surface not necessarily needing a gas mask and an actual train running outside, the world feels much larger. The developer has stated it is not an open world game, but that is close to it. Thirdly, we might have more action animations. For example, the character actually pulls the arrow out of the dog. For a game that thrives on its resource and ammo management, this would be a cool way to truly make it feel that every shot counts.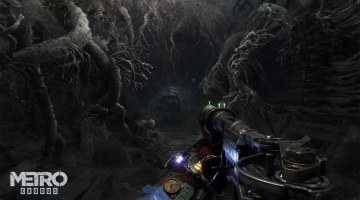 When can you get it?
The game has a 2018 release date on Windows PC, Xbox one, and PlayStation 4. So all of you who haven't upgraded yet, this might be the time.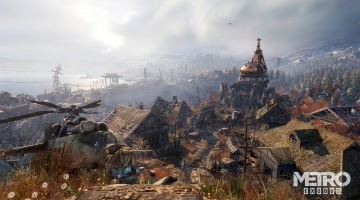 Photos: https://www.deepsilver.com/en/games/metro-exodus/