In a new update for Pokémon GO available today, you can find Togepi and Pichu from hatching eggs. Trainers will have the opportunity to hatch these and several other Pokémon that were originally discovered in the Johto Region in Pokémon Gold and Pokémon Silver video games.
In Pokémon Gold and Pokémon Silver, "baby" Pokemon became a thing. Pre-evolutions to existing Pokemon from the Kanto region. Pokemon like Pichu, Cleffa, Elekid, and Magby all evolve into Pikachu, Clefairy, Electabuzz, and Magmar, respectively. According to Niantic, the developers behind the mobile phenomenon, Togepi and Pichu are the first of many new Pokemon to be coming to the game in the next few months. You will only be able to find these two from hatching eggs found at Pokestops. There's no specific details on what kind of eggs they hatch from, so I wish you guys luck.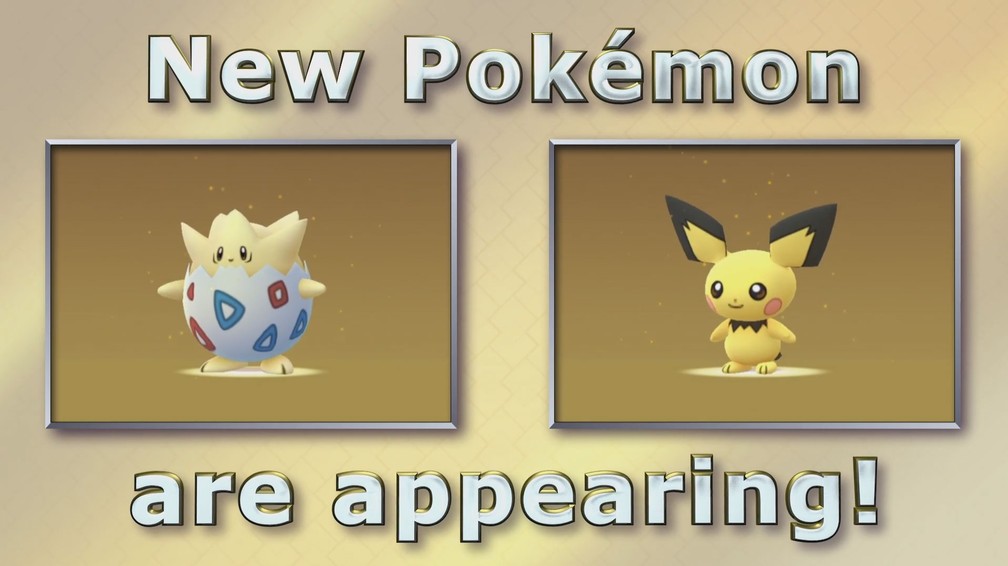 Another delightful present just in time for the Holidays comes to us in the form of a very merry Pikachu. "Starting later today through December 29, 2016, 10:00 A.M. PST, you'll find limited edition Pikachu all over the world. These Pikachu will be wearing a festive hat to celebrate the season!"
The Pokemon GO team has also recently announced that they have formed a partnership with none other than Starbucks to bring more Pokestops all over the world. "
Starbucks has a long-standing commitment to providing spaces for social interaction and real-world community building in its extensive network of locations. We appreciate their role in creating safe, welcoming locations for people from all walks of life to come together for refreshment and social engagement. Starting 11 A.M. PST on December 8th, this new partnership will transform 7,800 company-operated Starbucks stores in the United States into PokéStops and Gyms, giving Trainers even more places to play and to engage with their local Pokémon GO communities. And to cap it all off, Starbucks is creating a special-edition Pokémon GO Frappuccino® for everyone!"
With this new update and partnership, there's no doubt that Niantic has huge plans for the mobile title in the next year. For all of your Pokemon GO news, stay tuned.