Smash 5 is coming. We all knew it would happen eventually, but that didn't stop the hype train from departing at the speed of light once Nintendo announced Super Smash Bros for The Switch. There's already been a lot of juicy speculation of course. Let's take a look at who's confirmed, who's likely and who we would love to see make an appearance.
First up, take a gander at the photo below that enhances the silhouettes from the announcement trailer that seems to confirm a bunch of returning characters for this installment.
Pretty much what we could have expected to find considering without these vets, a new Smash title would be lacking. That being said, it's still great to see the core roster plus or minus a few that have popped up over the years.
From there, let's go over some additions we'd love to see implemented in this version.
The roster for Smash 4 or, Super Smash Bros Wii U, is going to be difficult to top. That game gave us Cloud, Ry, and Bayonetta which were three characters I certainly never thought I would see in a Smash title. So tossing aside whatever insane guest appearances we might get this time around, here are a few Nintendo characters that we'd like to see.
Waluigi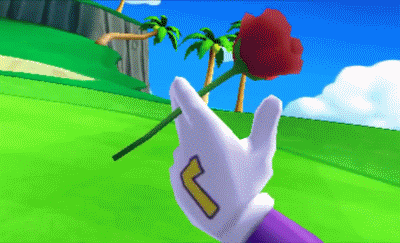 Come on seriously where is Waluigi!? The ultimate extra creepy version of Luigi, it's surprising he hasn't been in a Smash game yet. With Super Smash Bros Brawl we got Wario, I was convinced Waluigi couldn't be far behind. Just let me live that dream team Nintendo, just do it.
Geno
Super Mario RPG is one of the all time greats at mixing game style and characters to create something special. It's unlikely a sequel will ever happen, but adding in Geno would be an awesome nod to a fan favorite title. Geno is a Star Road warrior who takes the form of a doll to help Mario in his quest. Nintendo actually released a DLC costume in the form of Geno for Super Smash Bros 3DS, so it's not entirely out of the realm of possibility.
Ridley
Fans have been asking forever and Nintendo has responded with appearances of the character in previous titles, but never in a playable form. I can understand them not wanting to reduce what is essentially a massively sized character to a much smaller one just to fit in with the rest, but no one cares Nintendo. Smash is ultimately about fun and Ridley would be damn fun.
Gannondorf
I want an Ocarina Of Time Gannondorf, or from Twilight Princess. Give me that giant, badass, evil sword wielding maniac and not just a clone of another character please. Give him a horse he can ride for certain attacks, a bunch of awesome sword combos and in his ultimate, have him go ultimate Pig Gannon with the two axes. Done.
Ice Climbers
They've been here before and they should be again. Not because they are particularly dear characters I think, but rather that they created a really fun dynamic gameplay wise that lead to a lot of really interesting set-ups and play styles. I would be surprised after the fan outpouring asking for their return if Nintendo didn't oblige this time around.
Banjo & Kazooie
Honestly Banjo & Kazooie would be so much fun in Smash. All kinds of barreling around type attacks for Banjo while having a really solid jump and recovery thanks to Kazooie could make for some really interesting stuff. A classic duo that would fit in perfectly for this series in my opinion.
Shovel Knight
This is one that seems kind of a no brainer as well really. An awesome 2D platformer that perfectly embodies the spirit of classic Nintendo. Shovel Knight comes with a lot of upgradeable abilities that would allow for a distinct and fun move set that would fit in with how Super Smash Bros works as a game really well.
Revali
With the success of The Legend of Zelda Breath of the Wild, it would be a shock if Nintendo didn't include some kind of nod to that game within a new Smash title. Any of the champions of Hyrule would probably be fine, but Revali was the stand out from those four I thought. Great design, great attitude that could add well to the characters style and demeanor, and a bow wielding character which is a bit scarce for the series besides Pit.
Mario with Cappy
Having another alternative Mario character might seem like a wasted slot to some, but having Mario with his hat Cappy from Odyssey would be awesome. Just think about being able to possess items, possess other characters or steal abilities for a short time! Not to mention how different a character like that might play if you can become items or turn into certain characters from Odyssey. Sounds fun the same way Super Mario Odyssey is and I would love to see something cool involving the powers that Cappy has.
That's my list for now, obviously there are tons of others you could list. Lots want to see Solid Snake return, or add long time requested characters like Chrono. What are you looking forward to? Who deserves a spot? Hopefully we'll have lots more to discuss come E3 when we expect to see a lot more of Super Smash Bros Switch.