How do we determine how enjoyable a video game actually is? Usually, by the amount of time we put into said video game. I tend to spend countless hours in a video game's world when I'm enjoying my stay. On this week's #tbt, we point our focus to the games we spent the most time playing and for me, there was no world I enjoyed staying in more, than my own; the one I built in SimCity 4. 
[youtube http://www.youtube.com/watch?v=ZGwrPMm4yFs]
The Sims series, including SimCity, has always been about developing a new life/world aside from your own. Of course, you implement some of your reality into the game, your looks, your flavor, but the rest of it resembles something you want in an alternate reality; one in which you make your own destiny. Video games open up possibilities in the form of imagination and they help us get away for a bit, a vacation from our reality of sorts. If any game can give the player an escape, give the player a vacation, the Sims does it better than any. I've always been interested in building a new world and making it my own. SimCity 4 gave me that opportunity, and it did so far hours, and hours on end.
SimCity 4 offers players a landscape in which to build upon. You can forge mountains, plains, valleys, etc., and build a foundation to govern over. You can build properties, industrial areas, schools, and much, much more. The main objective of the game comes from governing the city you have built and making it a success by maintaining it's economics. SimCity 4 held me for many hours. I spent days, weeks, months trying to put together a city that wouldn't ultimately fall apart, or by my own hand, be destroyed by a number of insane catastrophes. If I said I succeeded in these endeavors, I would be lying, but that didn't stop me from logging in hundreds of hours and creating a number of increasingly successful cities. It may not have been the most fun I've had in a game, but it was very addicting and it actually taught me a lot about how to maintain a city. That's not saying I should be running for Governor anytime soon (believe me, I won't be), but it did give me a lot of experience destroying cities with alien invasions. If only I could put that to use somehow…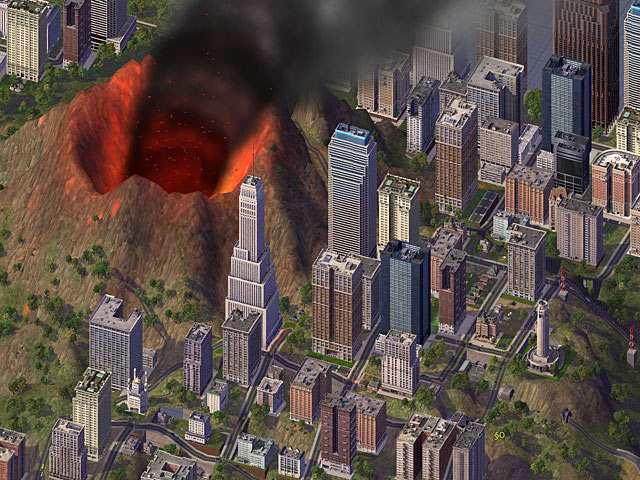 There's probably no game I played more than SimCity 4, simply because I needed to build at least one successful city. I did enjoy every step of the way, especially destroying the cities that didn't work (I may have a problem). To this day, I still work on SimCity 4 on my PC and it's still as great as I remember it. I look forward to eventually putting some time into the newest SimCity, but my backlog won't allow me to even look at a new game; the life of a gamer.