Games with Gold April 2018 has some amazing games for Xbox Gold members. April has games for all ages and a variety of gaming audiences including The Witness, Assassin's Creed: Syndicate, Cars 2, and Dead Space 2.
Xbox's Games with Gold program is bringing out some big guns for the month of April. You'll be solving puzzles on a beautiful island or maybe stopping Templars in England and bringing you gang to power. You could also try your hand at racing and become the worlds greatest car spy, or dismember Necromorphs with a plasma cutter.
The Witness
The first game on the list is The Witness, a delightfully stylized puzzle game set on an abandoned island. The visuals will grab your attention, and the excellent puzzle design will keep you hooked! With a hefty amount of puzzles, you are sure to have enough to see and do in The Witness. You can download this game throughout the entire month from April 1st – 30th and even into May.
Cars 2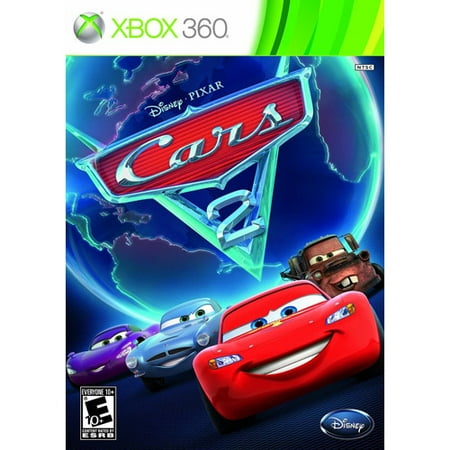 Next free game on the list set for the 1st of April is Cars 2. This is great for all you parents out there. You play as Mater and Lightning McQueen, training to be spies, with a blend of Racing and Combat. Cars 2 will have any kid going for 1st place and being a kick-butt spy! Definitely a game for the family! Cars 2 will be available for download April 1st through the 15th.
Assassin's Creed Syndicate
Available for download April 16 all the way to May 15th is Assassin's Creed Syndicate. You play as 2 twins, Jacob and Evie Frye, in the Victorian era of London. You must start your gang from the bottom and rise to power to topple the rulership of the Templars. Syndicate adds a revamped parkour system from the previous titles in the franchise, as well as improved combat. This one is definitely far superior to its immediate predecessor. One of the prettiest games in the series, Syndicate will keep your attention for quite awhile.
Dead Space 2
The final game on the list is Dead Space 2. This is a game you play when the kids have gone to sleep and you can get a good scare. It's the game that I'm personally really excited for. You play again as Issac Clark, an engineer who has been deemed insane and is forced into an institution. It's not long at all until stuff starts to hit the fan and you are forced to run for your life and try to find a way to end the Necromorphs. Dead Space 2 was a great successor to the original Dead Space. It brings the horror and the gore, making this one not for the squeamish. Bringing new combat mechanics, more scares, and a wider variety of enemy types, Dead Space 2 is considered by some the best in the series. This nightmare is available for download April 16th-30th.
Those are your Game with Gold for the upcoming month! What do you think of them? What would you like to see from the program? Let us know!