This week, Xbox Live went down at the hands of another hacker group, the Games with Gold games were announced for the month of February, and more. Here's your Xbox news for the week of 1/30/15.
Deals With Gold, EA Sale!
Currently, on Xbox Live, there's a week long sale going on that includes a number of marked down EA titles. Among these titles are games like Titanfall, Dragon Age: Inquisition, Battlefield 4 and a number of others. The sale has been going on for a bit now and will end on February 2nd. Some of these games have received a hefty, 60-80% discount. You can read up on more of this sale and the actual games and prices, here.
---
Xbox Live Down, Again; Anonymous Claims Attack!

It appeared, once again, Xbox Live had been taken down for a short period by yet another hacker group, Anonymous. According to tweets sent out by the Anonymous group, not only did they take down Xbox Live, but they claimed to have stolen a ton of user data. Xbox Live was down for approximately 3 hours, but according to a source close to Microsoft, there was no DDOS attack. The source went on to say that, due to a system update, the Xbox Live servers crashed. This would mean that there was no hack and Anonymous hadn't actually taken down Xbox Live. With all of the recent buzz on hackers taking down online services, it's no surprise people would jump to that conclusion so rapidly.
---
February Games With Gold!
The Xbox Live, Games with Gold initiative brings three games to Xbox Live Gold subscribers this month. On the Xbox One, players have receieved (available for download now) the game #IDARB, a fun and frantic eight-player eSport game that involves jumping around in jetpacks, playing a futuristic arena ball game. On the Xbox 360, from February 1-15 you will be able to download the twin stick adventure game, Brothers: A Tale of Two Sons. For the latter half of the month, subscribers will be able to download Sniper Elite V2, a tactical shooter set during WWII.
---
Battlefield: Hardline Beta Incoming!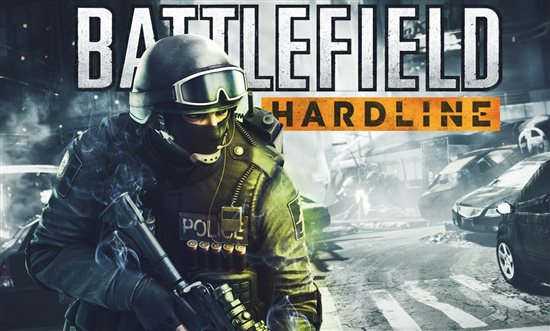 Another beta for the hotly anticipated Battlefield: Hardline will be available starting February 3rd til February 8th. The beta will include three new maps (Downtown, Dust Bowl, and Bank Job), as well as three modes (Hotwire, Conquest, and Heist mode). The beta will be available for download on both the Xbox One and Xbox 360 and it will include a Battlefield: Hardline dog tag available for use in Battlefield 4. The game itself will be launching on March 17.
---
Microsoft Reports Xbox Sales Down Last Quarter!

Microsoft has reported on its earnings for the last quarter of the fiscal year. According to Microsoft, the Xbox brand has showed a steady decrease in sales last quarter, likely due to the decrease in Xbox 360 sales. The Xbox brand sold a combined 6.6 million consoles last quarter (Xbox One and Xbox 360). Microsoft earned $26.7 billion during the quarter, mostly due to the success of their mobile department. The number of Xbox One's sold in the quarter were not revealed, though.
Although Xbox services were down for a short time, all seems to be back online. There's also a ton of content coming to the Xbox One and Xbox 360 this week and next, in both the Games with Gold and the Battlefield: Hardline beta. Here's looking forward to another week in Xbox news.